Key Features
Vitamin E is an essential fat soluble vitamin that is naturally available in eight forms consisting of alpha (α), beta (β), gamma (γ) and delta (δ)-tocopherols and α, β, γ and δ-tocotrienols. All eight forms of vitamin E are potent antioxidants that neutralize free radicals, protecting cells against lipid oxidation and DNA damage. Tocotrienols are more potent than tocopherols. The antioxidant capabilities of tocotrienols are 40-50 times that of tocopherols.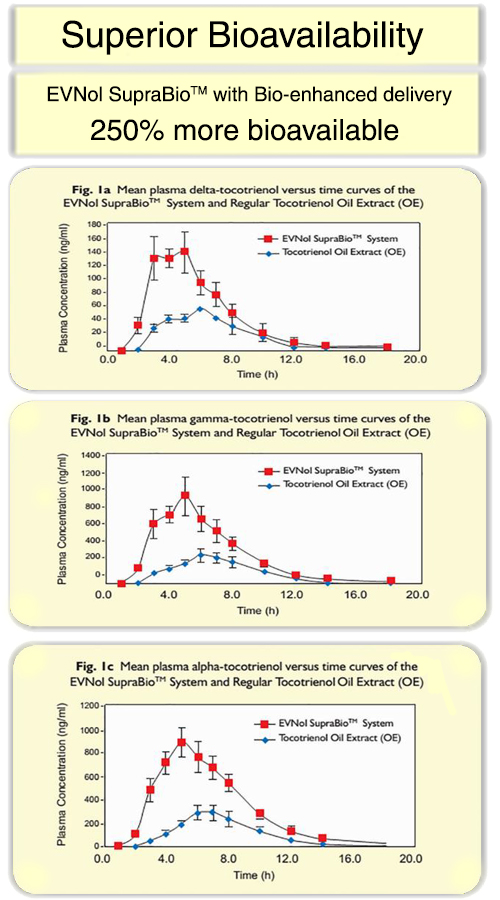 Ingredient Table
Serving Size per Capsule
30 softgels per Bottle
Amount Per Serving
300 mg
Full spectrum Bio-enhanced Tocotrienols
55mg
other ingredients: Extra virgin olive oil, sorbitol, gelatin (bovine), glycerine, purified water
Pharmacology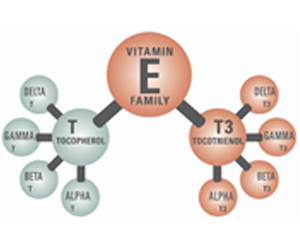 Tocotrienols (T3) Most potent form of natural vitamin E
Vitamin E:
Antioxidant → Reduce cholesterol
Only in Tocotrienols (T3):
Protect against brain cell damage [4]
Prevent cancer[1]
Indication Table
Application
Neuroprotection

Ameliorates Neurodegeneration
Attenuates Brain White Matter Lesion
Peripheral Neuropathy

Alzheimer Disease
Hepatoprotection

Attenuates Fatty Liver
Nonalcoholic Streatohepatitis

Cardiovascular Protection

Supports Healthy Cholesterol Level
Mitigates Ateriosclerosis

Lipid Disorder
Disclaimer: This information is intended for physician information purposes only and is not intended as a substitute for advise from a physician or other health care professional and should not be used for the diagnosis or treatment of any health problem or for prescription of any medication or other treatment. Do not discontinue any other medical treatments without first consulting your doctor.
Dosage, Administration, and Precautions
Administration
As a dietary supplement, take 1 to 2 softgel(s) daily after meals, or as directed by a physician / healthcare professional.
Storage
Store in a cool, dry place. Protect from light.
Precautions
Space at least an hour between medications and supplements intake. Consult your healthcare professional prior to taking this supplement if you have any medical condition or are on any medication.