Key Features
Cardio ATH: A potent natural pharmacological alternative. Targeting all pathophysiological axis of atherosclerotic cardiovascular disease.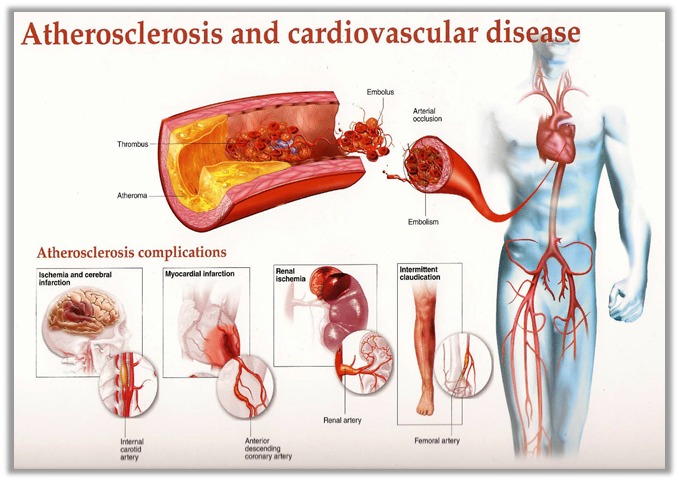 Ingredient Table
| | |
| --- | --- |
| Serving Size per Capsule | 60 Capsules |
| Amount Per Serving | 570 mg |
| Panax Notoginseng | 150 mg |
| Coenzyme Q10 (Ubiquinol 30%) | 100 mg |
| Garlic Extract | 75 mg |
| Astaxanthin | 1 mg |
| Selenium Yeast (1,200ppm Se) | 25 mg |
| Vitamin K2 (MK7) | 60 mcg |
Pharmacology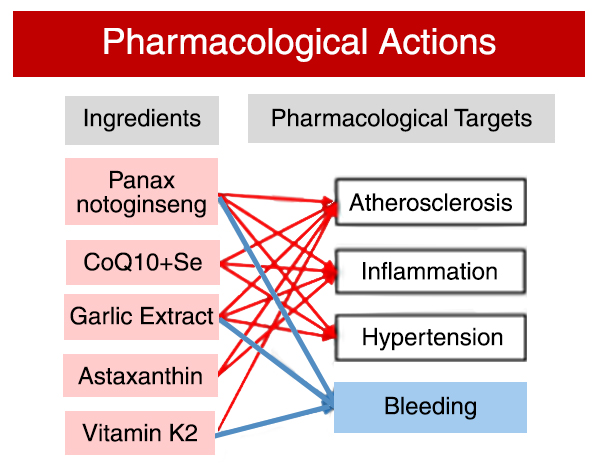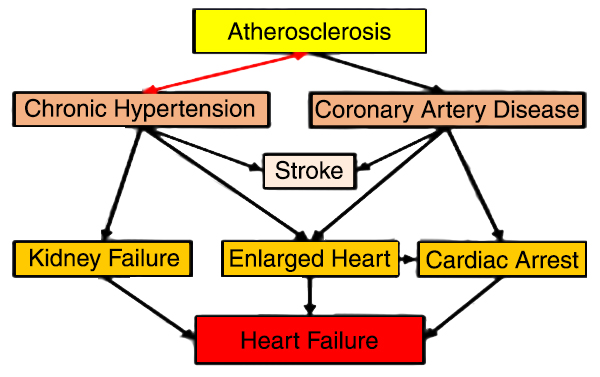 Indication Table
Application
Coronary Artery Disease
Congestive Heart Disease
Post TIS / Stroke / Heart Attack
Calcific Aortic Valve
Venous Thromboembolism
Vascular Dementia
Peripheral Artery Disease
Chronic Hypertension
Chronic Kidney Disease
Disclaimer: This information is intended for physician information purposes only and is not intended as a substitute for advise from a physician or other health care professional and should not be used for the diagnosis or treatment of any health problem or for prescription of any medication or other treatment. Do not discontinue any other medical treatments without first consulting your doctor.
Dosage, Administration, and Precautions
Administration
As a dietary supplement, take 1 to 2 capsule(s) daily after meals, or as directed by a physician/ healthcare professional.
Storage
Store in a cool, dry place. Protect from light.
Caution for use
Space at least an hour between medications and supplements intake. Consult your healthcare professional prior to taking this supplement if you have any medical condition or are on any medication.
Precautions
Medicines for high cholesterol (statins) and medicines that lower blood sugar cause a decrease of CoQ10 levels and reduce the effects of CoQ10 supplements.
CoQ10 can reduce the body's response to the blood thinner (anticoagulant) medicine warfarin (Coumadin) and can decrease insulin requirements in people with diabetes.
Consult a health care professional prior to use if you are taking blood thinners such as warfarin (due to Vitamin K2).